Amanda Moreno
July 16, 2012
Hey, Knovelists. You have a lot to catch up on! It was a pretty big weekend in science–solar flares smashed into the earth on Saturday,  new light was shed on the big bang theory and the origin of life itself. . . Oh you went to a wine bar this weekend? That's cool too, I guess.
Here's Last Week's 5 Craziest Stories in Science:
5.  Marijuana Reveals Memory Mechanism. Scientists make an amazing discovery by getting a few mice really stoned.
4. Comic Con Gives Away a Trip to Space! On a scale of 1 to insanely jealous–where are you?
3. Scientists Simulate Out-Of-Body Experiences. Whoa, man.
2.  Big Bang or Big Bounce? Was the big bang the beginning of the universe or the beginning of one of an infinite series of universes?
1. Massive Solar Flares Hit the Earth. Kinda Scary, but the Huffington Post got some pretty amazing photos.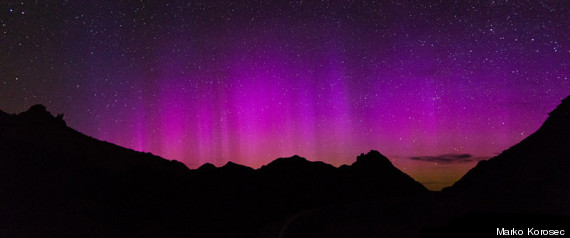 From: Our #1 Story–Massive Solar Flares Collide with Earth. Image from the Huntington Post.